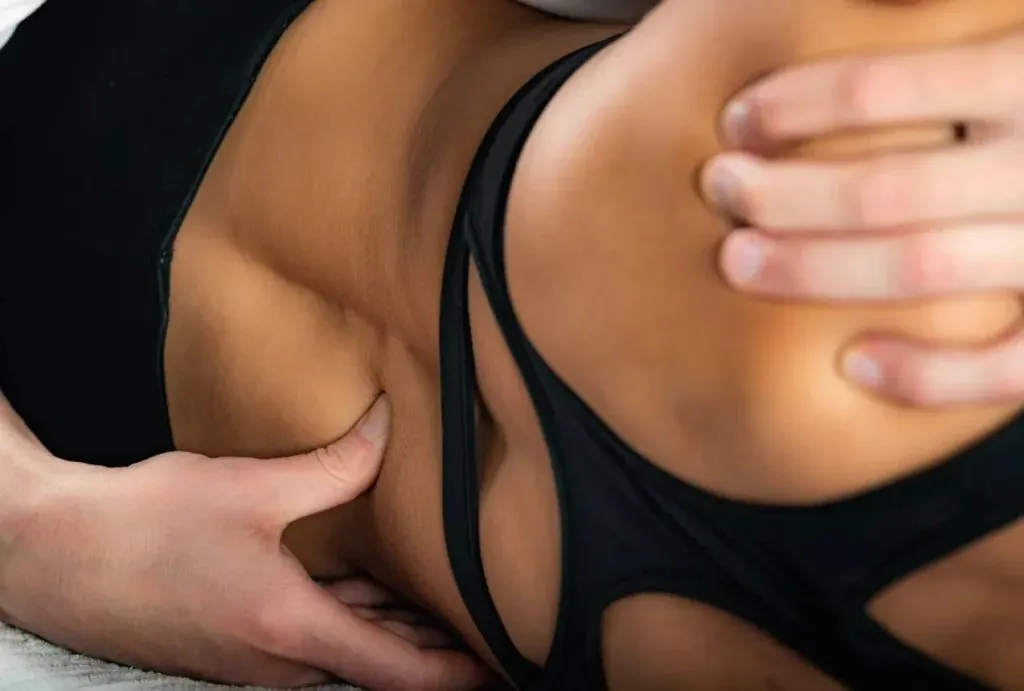 How Will Physical Therapy Help My Spine?
At our physical therapy clinic, we are highly focused on providing a comprehensive range of treatments for a broad spectrum of spinal conditions. We understand the impact that spinal issues can have on your daily life, mobility, and overall well-being. That's why we employ highly effective treatment methodologies like the Maitland and McKenzie approaches, as well as Clinical Orthopedic Manual Therapy (COMT).
What Types Of Ways Are There To Treat My Spine In Knoxville?
Maitland, McKenzie, and COMT are distinct treatment methodologies, yet they are all grounded in the principle of evidence-based, individualized patient care. These three approaches together offer a powerful, multifaceted intervention strategy for spinal issues, blending manual therapy and patient education.
Maitland Approach
The Maitland Concept is an internationally acclaimed method of orthopedic manual therapy that emphasizes clinical reasoning and focuses on a patient-centered approach. This method is heavily reliant on the therapist's skilled assessment of the patient's condition through physical examination and targeted questions. The approach aims to relieve pain and restore mobility using a variety of mobilization techniques, carefully chosen and applied based on the patient's symptoms and response to treatment.
These techniques include passive mobilizations where the therapist applies a rhythmic oscillating movement to the patient's joint, with the goal of reducing pain and improving range of motion. The Maitland Concept is an iterative process – the therapist continuously assesses the patient's response and modifies the treatment as needed.
McKenzie Method
The McKenzie Method, or Mechanical Diagnosis and Therapy (MDT), is another effective technique we employ for spinal treatment. It is a comprehensive and logical step-by-step approach to assess and manage musculoskeletal conditions like neck, back, and extremity pain.
The McKenzie Method is unique in its focus on empowering patients with education and self-treatment strategies. The technique places strong emphasis on active patient involvement and education for long-term management of the condition.
A key element of this method is the prescription of specific exercises that help alleviate pain and restore function. These exercises can be easily performed at home, empowering the patient to take an active role in their recovery.
Clinical Orthopedic Manual Therapy (COMT)
COMT is a hands-on therapy approach that employs an array of manual techniques to diagnose and treat soft tissues and joint structures with the aim of modulating pain, reducing soft tissue inflammation, increasing range of motion, facilitating movement, and improving function.
As part of the COMT approach, our therapists may use specific hands-on techniques such as soft tissue mobilization, joint mobilization, muscle energy techniques, and neuromuscular techniques.
Integrated Approach
Our clinic emphasizes the importance of an integrated approach to spinal treatment. Each patient is unique, and what works best is often a personalized blend of Maitland, McKenzie, and COMT methods.
Patients begin with a thorough assessment, followed by a tailor-made treatment plan incorporating the most suitable techniques from these three methods. This could include Maitland mobilization techniques to reduce pain, McKenzie exercises for patients to perform at home, and COMT manual techniques to facilitate movement and improve function.
By empowering patients with knowledge and self-management strategies, we aim to ensure long-term success beyond the clinic. Our ultimate goal is to not only alleviate symptoms but to help patients understand their condition better, equip them with self-management strategies, and reduce the risk of recurrence.
Moreover, these therapeutic methods have been backed by a wealth of clinical research demonstrating their effectiveness. Whether you're suffering from acute or chronic spinal pain, our physical therapy team is ready to provide the highest standard of care to guide your journey back to optimal health and mobility.
Call Our Knoxville Clinic Today!
Come to our clinic today and let our expert therapists put the power of Maitland, McKenzie, and COMT to work for your spinal health.
Request An Appointment
Please fill out this form and
we will contact you about scheduling.


Margaret Neate

I am so pleased with all the positive experiences I have had with Alina Marino in physical therapy. I was in so much pain that I thought I would have to see my spine specialist recently for leg pain, but I saw Alaina first. She understood exactly what had happened to both my nerves and muscles and how to ease the pain and move forward with treatments. I was amazed at how much she knows and explains so well. Also, the assigned exercises are not overwhelming as they have been in the past with other PTs, which makes them easier to do everyday.


joanna tinker

Save time and stop here first!  I'm so thankful to have finally found Marino Physiotherapy in my long journey to getting my body healthier and stronger.  I've struggled with low back issues for 20+ years and have tried numerous Chiropractors, PTs and other therapies to address the issue.  In a very short time (1month) I feel like I have made more progress than I have in years.  The Marino team is professional and compassionate.  Danny has been encouraging and  given me many tools to both understand and help my body work better with less pain.  I love that they offer workshops and so many varied therapy options.  This is no average run-of-the-mill PT clinic. The Marino team is  comprehensive, educational, compassionate, and effective care.