Trigeminal Symptoms Of Cervical Origin In Knoxville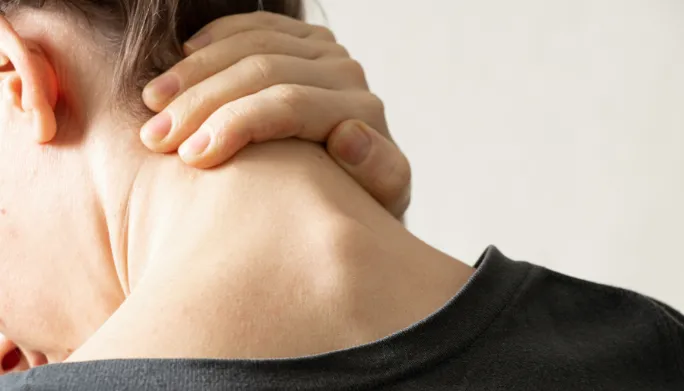 What Are Trigeminal Symptoms Of Cervical Origin?
At our physical therapy clinic, we employ a comprehensive approach to the management and treatment of trigeminal symptoms of cervical origin, which is a condition often overlooked and misdiagnosed in healthcare. This condition involves referred pain from the cervical spine (the neck region) that manifests in the trigeminal area (the face and jaw). The pain may range from mild to severe and is often associated with various symptoms that can affect the quality of life.
One crucial aspect of understanding this condition is recognizing its etiology. Trigeminal symptoms of cervical origin occur due to the complex network of nerves in the upper spine that communicate with those in the head and face, leading to referred pain. Common causes include cervical spine issues like degenerative disc disease, herniated discs, or whiplash injuries.
Symptoms often include facial pain, headaches, jaw pain, and sometimes eye discomfort. These symptoms can mimic other conditions such as temporomandibular joint disorder (TMJD) or atypical facial pain, leading to misdiagnosis. However, a correct diagnosis of trigeminal symptoms of cervical origin can lead to more targeted and effective treatment strategies.
At our physical therapy clinic, we specialize in treating these complex symptoms, helping patients manage their pain and improve their quality of life. Here's how we approach this condition:
Assessment And Diagnosis
Our process begins with a thorough evaluation to identify the source of the symptoms. This involves a comprehensive review of your medical history, physical examination, and possibly diagnostic imaging. Our experts are skilled at identifying signs that point to a cervical origin, such as neck stiffness, reduced range of motion, or pain that worsens with specific neck movements.
Personalized Treatment Plans In Knoxville
Upon diagnosing trigeminal symptoms of cervical origin, our therapists design a personalized treatment plan to meet your specific needs and lifestyle. These plans often include a combination of manual therapy, exercise, and education to manage pain and restore function.
Manual Therapy
Our therapists use manual therapy techniques such as mobilizations or manipulations to alleviate discomfort in the neck and upper spine. This hands-on approach can help to restore mobility, reduce muscle tension, and relieve pain, thereby reducing the referred symptoms in the trigeminal area.
Exercise Therapy
Exercise is a cornerstone of physical therapy treatment. Our therapists guide patients through targeted exercises designed to improve strength, flexibility, and endurance in the neck and shoulder muscles. Specific exercises can also help to improve posture, a crucial factor in managing and preventing symptoms of this condition.
Education
Patient education is a critical component of our treatment approach. We believe in empowering our patients with knowledge about their condition, the treatment process, and strategies to prevent recurrence. We educate our patients about the importance of maintaining good posture, regular exercise, and the use of ergonomic equipment at work or home.
Pain Management Techniques
We employ various pain management techniques, such as heat or cold therapy, therapeutic ultrasound, and electrical stimulation. These treatments can help to reduce inflammation, promote healing, and alleviate pain.
Regular Follow-ups
We schedule regular follow-ups to monitor your progress and adjust your treatment plan as needed. These follow-up appointments allow us to ensure the treatment is working effectively and to make any necessary changes to maximize results.
Benefits of our Trigeminal Symptoms Of Cervical Origin Treatment In Knoxville
Our goal is to help patients reduce their pain, regain their functionality, and return to their daily activities with as little discomfort as possible. With our holistic approach to physical therapy, we not only treat the symptoms but also address the root cause of the condition.
Trigeminal symptoms of cervical origin can be challenging to diagnose and treat, but our expert team is equipped with the knowledge and skills to manage these complex cases effectively. We are committed to providing individualized care
Request An Appointment
Please fill out this form and
we will contact you about scheduling.


Sally Smith

On a snowy Saturday morning in February 2020 I went to a seminar on shoulder pain and relief of pain without rotator cuff surgery.  My husband was in his 5th month of rotator cuff surgery recovery at the time, and I didn't want to go through what he was doing and  he still had pain.  After an evaluation, Danny Winningham became my therapist and quickly discovered that much of my shoulder pain was caused by terrible posture and he worked with me on that and made a believer out of me.  Now in August, after Marino Therapy having to close for a while due to Covid, I am pain free.  Had a couple set backs along the way–wrestling a watermelon out of bottom of the bin, and playing corn hole with my grandson got it fired up again and lost some ground.  But continued to work with Danny and  he was so knowledgeable about what caused the pain and patient with me testing my limits.  I would recommend Marino Physio Therapy–thay can work on problem from head to toe.  They are very professional, but it is an enjoyable group to work with. They are different from other physical therapists that I have had in that they are hands on with the patient for most of your appointment time.  They son't just give you an exercise to do, tell you to do 20 and, move on to another patient or paperwork. I don't see surgery in my future and that was my goal.  I am no spring chicken–72 years old and they are now my go-to physiology-therapists.


Joni DiPatri

Just wanted to say a 'Big Thank You!' to Alaina and staff for working with me. I started with a lot of pain from a dislocated shoulder and have regained most of my movement and am relatively pain free.  The hands on therapy, exercises, machines, and lots of positive feedback make this journey a good one. I would recommend this business to anyone who needs physical therapy!!