Bell's Palsy In Knoxville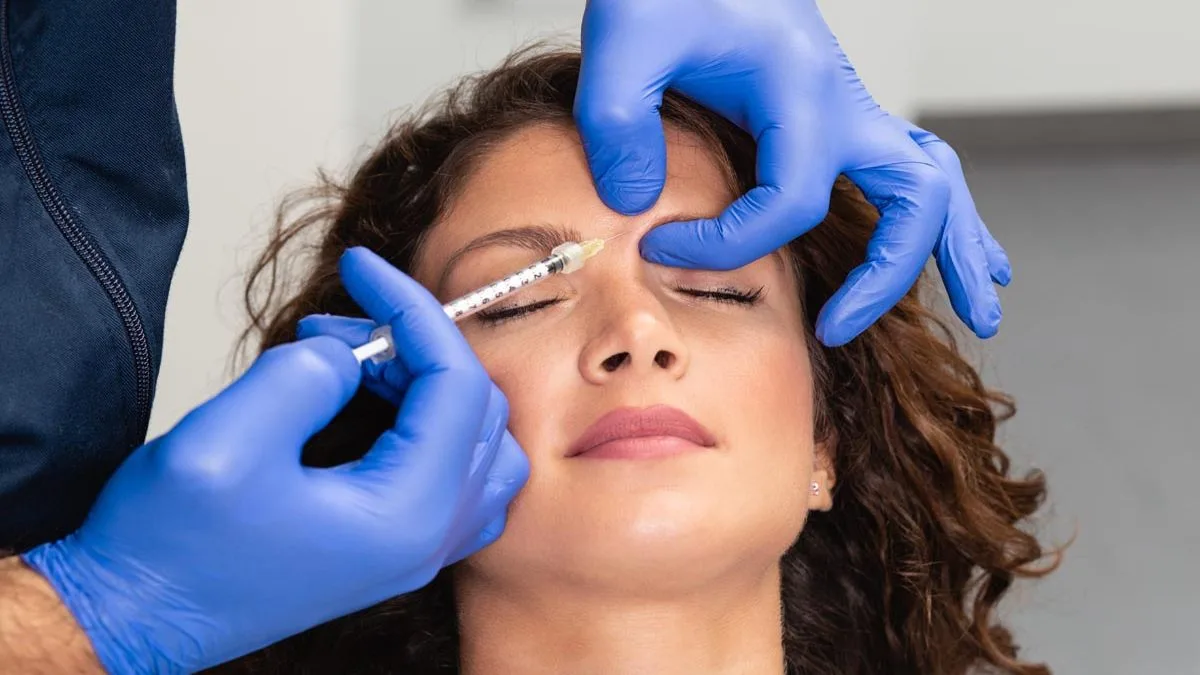 At our physical therapy clinic, we offer a comprehensive and personalized treatment program for Bell's Palsy, a neurological condition characterized by sudden weakness or paralysis of the facial muscles, typically affecting one side of the face. While Bell's Palsy can be alarming, the majority of people with the condition make a full recovery with appropriate treatment and management.
How Does Physical Therapy Help With Bell's Palsy In Knoxville?

Bell's Palsy arises from inflammation and compression of the facial nerve, which carries signals from the brain to the muscles of the face. This can result in symptoms like facial drooping, difficulty closing the eye or mouth on one side, loss of sense of taste, drooling, increased sensitivity to sound in one ear, and occasionally, pain around the jaw or behind the ear.
Our treatment approach for Bell's Palsy is designed around a multimodal strategy that includes physical therapy, patient education, and overall wellness. We adopt a holistic and collaborative approach that ensures every patient is an active participant in their own healing process.
Physical therapy is an essential component of our treatment plan. The purpose of the therapy is twofold: to maintain muscle tone in the affected facial muscles and to prevent unnecessary tightening of these muscles, which could hinder recovery. Your therapy sessions may include gentle massage, exercises to stimulate facial muscles, and guided movements aimed at preserving the range of motion in your facial muscles.
Our physical therapists will also teach you home exercises tailored to your specific symptoms and needs. These may include facial stretches, strengthening exercises, and techniques to enhance coordination and function. This enables you to continue your treatment outside the clinic, accelerating your recovery and improving your quality of life.
Patient education forms a core part of our treatment strategy. We believe that understanding your condition goes a long way in managing it. During your sessions, we'll explain your symptoms, the nature of your condition, the recovery process, and ways to manage your symptoms at home.
In addition to physical therapy, we also focus on your overall wellness. Stress, anxiety, and poor nutrition can hinder the healing process. Hence, we offer guidance on relaxation techniques, healthy nutrition, and lifestyle changes that can help boost your immune system and overall health. These approaches can complement physical therapy and promote faster recovery.
Each patient's experience with Bell's Palsy is unique, so we tailor our treatment plan according to your individual needs and health history. We're committed to providing compassionate, personalized care that helps you reclaim your smile, and your life.
It's important to note that early treatment for Bell's Palsy tends to lead to better outcomes. If you or a loved one has symptoms suggestive of Bell's Palsy, such as sudden onset of facial droop or difficulty closing an eye, it's crucial to seek medical help promptly.
With every case of Bell's Palsy, our therapists work closely with you to develop a customized treatment plan that considers your unique health needs, lifestyle, and wellness goals. We respect that every patient's journey is different, and we honor this individuality by delivering personalized care that addresses your specific challenges and needs.
What Can I Do To Help With My Bell's Palsy?
Our clinic is equipped with state-of-the-art facilities to provide a comfortable and conducive environment for your healing journey. Our physical therapists are not just highly skilled and experienced, but they are also empathetic professionals who are passionate about your well-being.
We also understand that recovery from Bell's Palsy extends beyond the physical aspects. The emotional and psychological impact of this condition is significant and often overlooked. We offer emotional support and guidance to help you cope with any fears, anxieties, or stress related to your condition. Our ultimate goal is not just to help you recover physically, but also to ensure your emotional well-being.
If you've been diagnosed with Bell's Palsy, don't hesitate to reach out to us. Our committed team is ready to support and guide you through your recovery journey, empowering you to overcome this challenge and reclaim your life. Your journey to recovery starts here, at our physical therapy clinic.
At our clinic, we understand that Bell's Palsy can be a challenging journey, both physically and emotionally. That's why our dedicated team is committed not just to treating your symptoms, but also to supporting you every step of the way. We aim to provide a nurturing environment where you can express your concerns, ask questions, and discuss your progress openly.
Contact Us Today In Knoxville!
Remember, Bell's Palsy is usually a temporary condition, and with timely and appropriate care, most patients make a complete recovery. Trust our experienced team to guide you through this journey, helping you regain your confidence and resilience as you heal.
Reach out to us to schedule your initial consultation and embark on your path to recovery with us. Let us assist you in reclaiming your smile and restoring your quality of life with our personalized and compassionate care for Bell's Palsy.
Request An Appointment
Please fill out this form and
we will contact you about scheduling.


J Rosamond (Grandpa Ogier)

Wonderful experience.  Helped my back and walking a lot. Highly recommend them


Wayne Chermely

Alaina has helped me a few times when I have experienced back pain due to changing from a sedentary career to an active career. Alaina and her team are quick to schedule visits and quick to respond to questions. Best of all Alaina is a wealth of knowledge about all things physical therapy. I'm thankful to her!