Advanced Biomechanical Assessments In Knoxville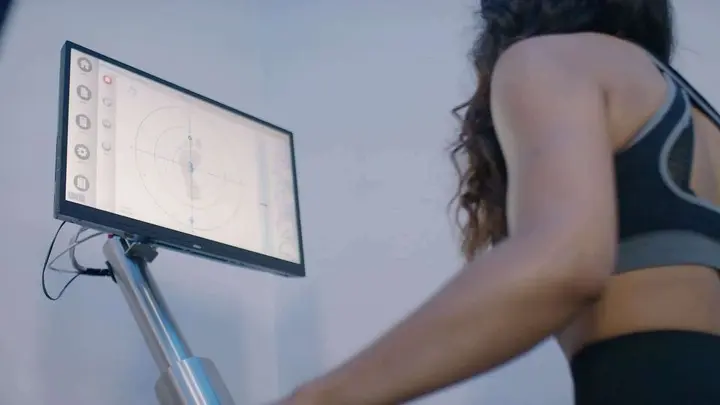 At our Physical Therapy Clinic, we're committed to providing services that cater to the unique needs of every individual. Our top-of-the-line approach to physical therapy goes beyond conventional methods and includes our comprehensive service known as Advanced Biomechanical Assessments. This unique offering stands as a testimony to our innovative approach, utilizing the latest in biomechanical technology to create tailored therapy plans for you.
What Are Advanced Biomechanical Assessments In Knoxville?
Biomechanics is the science of the movement of a living body, including how muscles, bones, tendons, and ligaments work together to produce movement. Understanding these intricate details is crucial in diagnosing the root cause of any physical discomfort or inefficiency. That's where our Advanced Biomechanical Assessments service comes into play.
Our Advanced Biomechanical Assessments use cutting-edge technology and our therapists' deep-rooted expertise to evaluate your body's function in the most detailed manner possible. Whether it's understanding a runner's gait, an athlete's jump, or a senior's balance, this specialized service caters to everyone.
So, what does an Advanced Biomechanical Assessment entail? It all starts with an in-depth consultation where our experts gather information about your medical history, physical condition, lifestyle, and therapeutic goals. This is followed by a series of physical examinations, including specific tests and movements to assess joint mobility, muscle strength, motor control, balance, and proprioception.
Next, we leverage technology and scientific data to understand your body's mechanics. This could involve the use of 3D motion capture systems, force plates, EMG sensors, and more, which provide a wealth of data regarding the way you move. These technologies capture nuances that might not be apparent to the naked eye, helping to identify any abnormalities, imbalances, or weaknesses in your biomechanics.
For instance, if you're a runner, we can analyze your gait, identifying overstriding, pronation or supination, and other factors that could be impacting your efficiency and predisposing you to injuries. For those experiencing back pain, we may examine your posture, muscle activation, and movement patterns to uncover the underlying issues. This wealth of information allows us to provide more precise and effective therapeutic interventions.
The final part of the Advanced Biomechanical Assessment involves a detailed report and a personalized therapy plan. We don't just identify the problem; we work out a robust solution to rectify it. Our therapists interpret the data from your assessment and, in conjunction with your personal goals, construct a bespoke therapy plan. This could involve specific exercises, manual therapy techniques, lifestyle recommendations, and more.
What Are the Benefits Of Advanced Biomechanical Assessments In Knoxville?
The benefit of this approach is its precision. By understanding the root cause of the problem and your unique biomechanics, we can tailor treatment to you, aiming not just to alleviate symptoms, but to correct the issue and prevent future problems. Moreover, our continuous assessment ensures that as your biomechanics improve, your treatment plan evolves too, keeping pace with your progress and ensuring optimal results.
Our Advanced Biomechanical Assessments service stands as an emblem of our commitment to evidence-based, personalized care. It is ideal for those dealing with chronic pain, sports injuries, post-surgical rehabilitation, movement disorders, balance problems, or those who simply wish to optimize their physical performance.
One of the significant advantages of our Advanced Biomechanical Assessments is its broad applicability. This service is not just for athletes or individuals experiencing discomfort or injury. It's for anyone interested in understanding their body better, preventing future injuries, and enhancing their physical performance.
For example, office workers often develop conditions like repetitive strain injury, carpal tunnel syndrome, or chronic neck and back pain due to poor ergonomic practices and prolonged sitting. Our assessment can identify the root cause of these issues by analyzing posture, body mechanics, and muscle activation patterns. We can then formulate a personalized rehabilitation plan, along with recommendations for workplace ergonomics, to help alleviate discomfort and improve overall well-being.
The Advanced Biomechanical Assessment service is also invaluable for older adults. Age-related changes often lead to problems with balance, gait, strength, and flexibility. Our thorough assessment can pinpoint these issues, enabling us to create a therapy plan aimed at improving balance, enhancing mobility, reducing the risk of falls, and promoting independent living.
Furthermore, for fitness enthusiasts and amateur athletes, our service can be instrumental in reaching new heights in their performance. We can provide insights into how to optimize their movement patterns for efficiency, enhance their training techniques, and prevent common sports-related injuries.
Indeed, the Advanced Biomechanical Assessments service is the gateway to an improved understanding of your body. It empowers you with knowledge and provides practical, effective solutions to help you achieve your physical goals.
Your health and well-being are inextricably linked to your body's biomechanics. With our Advanced Biomechanical Assessments, we can help you unravel these complexities and guide you towards a healthier, more functional, and efficient you. Come and experience the difference with our personalized, technologically advanced approach to physical therapy. Your body will thank you.
Contact Us Today!
Embrace the future of physical therapy with our Advanced Biomechanical Assessments. Your journey to better movement, better performance, and a pain-free life begins here. Reach out to us to schedule an appointment or to learn more about this exceptional service.
Request An Appointment
Please fill out this form and
we will contact you about scheduling.


Wayne Chermely

Alaina has helped me a few times when I have experienced back pain due to changing from a sedentary career to an active career. Alaina and her team are quick to schedule visits and quick to respond to questions. Best of all Alaina is a wealth of knowledge about all things physical therapy. I'm thankful to her!


Seth Masadeh

I don't usually leave reviews, but I definitely think this place deserves it. I don't have much experience with physical therapy clinics but I must say I am extremely impressed with select. The clinic is always clean and welcoming. The staff treat you like you are their number one priority the whole time you are there. One on one treatment for speedy recovery They make you feel like family here. Work you hard but that is what we all need. Dr.Alaina and the Staff will listen to your complaint about your condition and will take your opinion into consideration. After everything was said and done I can confidentially give Five out of five stars without a doubt