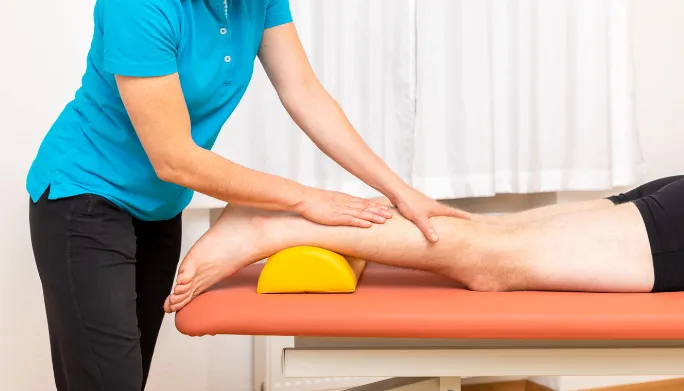 In the field of physical therapy, advancements in technology have revolutionized the way patients can regain mobility and improve their gait patterns. One such innovation that has gained significant attention is the Unweighted Gait System. This cutting-edge system offers individuals with gait abnormalities or post-injury rehabilitation a chance to experience a lessened gravitational load, enabling them to move more freely and safely. This article delves into the details of the Unweighted Gait System, its benefits, applications, and how it is transforming the landscape of physical therapy.
Understanding The Unweighted Gait System
The Unweighted Gait System is a state-of-the-art apparatus designed to provide partial weight-bearing support to patients while they walk or engage in therapeutic exercises. The primary objective of this system is to reduce the effective weight on the lower extremities, thereby minimizing impact forces and optimizing the rehabilitation process. By making walking or exercising easier and less painful, individuals can focus on improving their gait mechanics and overall function.
The Unweighted Gait System consists of a harness that is securely fastened to the patient, along with an overhead track or support system. The harness is tailored to fit each patient's body, ensuring comfort and safety during use. As the patient walks or performs exercises, the harness is connected to the overhead support, which creates a lifting force that partially counteracts the effect of gravity on the body.
The amount of weight-bearing support can be adjusted based on the individual's needs and level of mobility. Physical therapists can customize the unweighting percentage to challenge patients gradually as they progress through their rehabilitation journey.
Benefits Of The Unweighted Gait System In Knoxville
1. Gait Rehabilitation
The Unweighted Gait System offers unparalleled benefits for gait rehabilitation. Patients who struggle with walking due to various conditions such as orthopedic injuries, neurological disorders, or musculoskeletal imbalances can benefit greatly from this system. By reducing the burden of weight on the lower limbs, patients can focus on relearning proper gait mechanics, balance, and coordination.
2. Improved Safety
Safety is of utmost importance during the rehabilitation process. The Unweighted Gait System provides a secure environment for patients to practice walking without the fear of falling or sustaining additional injuries. This increased safety enables patients to build confidence in their movements and progress more rapidly in their recovery journey.
3. Early Weight-Bearing Post-Surgery
After certain surgical procedures, patients may need to limit weight-bearing on their affected limbs to facilitate healing. The Unweighted Gait System offers a safe and controlled way to introduce partial weight-bearing at an early stage of recovery, aiding in the prevention of complications and enhancing the overall rehabilitation process.
4. Enhanced Range of Motion
The reduced gravitational load on the body allows patients to achieve a greater range of motion during exercises and therapeutic movements. This increased range of motion is particularly beneficial for patients working to regain joint mobility and flexibility.
5. Targeted Muscle Strengthening
With the Unweighted Gait System, patients can focus on specific muscle groups without the distraction of full weight-bearing limitations. Physical therapists can design exercises that isolate and strengthen particular muscles effectively, contributing to faster recovery and improved functional outcomes.
Applications of the Unweighted Gait System In Knoxville
Everyone has different needs based on the conditions of their bodies. There is no cookie-cutter approach to health and wellness, as one treatment plan may not work the same for one person as it would for another. Your physical therapist will work closely with you to evaluate your mobility, balance, range of motion, and severity of pain. Your physical goals will also be taken into account when creating your treatment plan, as well as any health risks that may be holding you back. At your initial evaluation, you may be asked to perform basic movements, such as sitting down, standing up, walking, lifting, stretching, or other motions. Once your physical therapist has a clear picture of what you need, he or she will begin constructing a treatment plan to help relieve your pain and achieve your goals.
In the end, an active lifestyle is more than possible, even if you struggle with chronic pain. If you are looking to improve your health, strength, and physical activity, look no further – we are here to help. Request an appointment with one of our physical therapists today and get started on your journey toward better health and wellness!
Patients with bleeding disorders, extreme fear of needles, on medications that prevent clotting or promote excessive coagulation, or with tender points directly near vital neural or vascular tissue may be identified as contraindicated to this treatment by a practitioner.
Request An Appointment
Please fill out this form and
we will contact you about scheduling.


Kim Herrington

By far the best experience I've ever had for physical therapy. I was in therapy twice a week for several months prior to surgery and Danny had me fully functioning again after only 6 weeks post-op. Working with Danny and the entire staff was something I looked forward to every week. The knowledge, expertise, and personal care they provide is top notch! I highly recommend!!


Wilfredo Silvestry

I've been to a lot of physical therapy providers that offered a variety of therapies but only Marino physiotherapy gave me the benefit of hydrotherapy and other forms of therapy with great ease. They are professional, effective, and patient. What a perfect place to heal, move forward or least delay the limitation of injuries or illnesses. I actually looked forward to therapy. It is formatted without losing the human touch. It has improved the quality of my life. I have seen them treat difficult cases with ease and kindness. They are a gem in the healthcare business.