PTA, LSVT Certified
Physical Therapist Assistant
I grew up locally in Alcoa, TN but moved to Tucson, AZ in 2014. I became inspired to work in the physical therapy field when I was a patient myself for a broken femur and also when I watched my father go through physical therapy after becoming an amputee. With that inspiration, I attended Pima Medical Institute and graduated in April 2022 with my Associate of Occupational Science in Physical Therapist Assistant. After 9 years, my fiance and I decided to move to Knoxville, TN to be closer to my family and our friends. I have currently returned to online school in pursuit of my BSPTA from Pima Medical Institute to learn more to provide the best patient care I can.
I briefly worked as gym support for Tennessee Sports Medicine Group as my first PTA job before finding Marino Physiotherapy. As a recent grad, I find the environment much more conductive for learning and growing.
The core values that drive me are respect, dedication, hard work, and enjoying life.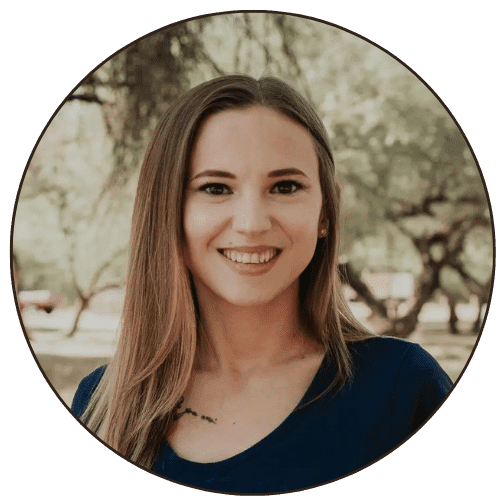 "There's no such thing as I can't. There's only I won't"
-Kevin McMahon
I work alongside the Physical Therapists and their established plan of care to help patients feel better and meet their goals. This includes activities such as exercise prescription, functional training, manual techniques, modalities, etc. established by and discussed with the supervising Physical Therapist.
I want to fix how patients experience physical therapy. Some patients feel less of a priority and less involved in the plan of their own care. In my time, I want to focus as much one-on-one time as possible so patients felt heard, validated, and participate in creating their personalized plan of care. With this, I strive for patient education to ensure the patient understands the why and feels the team approach in their care.
As a recent grad, I enjoy treating a variety to allow me to learn more and apply what I have learned. I do really enjoy the creativity with gait & balance and functional training of patients though. It's a great opportunity for specificity training and creating new ideas.
I love the family environment and how family comes first. It's also a great place to grow and learn. Being a recent grad, I was greatly intimidated but feel that I have grown tremendously in my 6 months at Marino Physiotherapy. I enjoy how we are all treated as professionals when it comes to our schedules and open discussions about ideas for the clinic. We have fun but also make sure we get patients the care they deserve.
What is Elizabeth Watching, Reading, or Listening to?
Harry Potter (Movie Series)
Transformers (Movie Series)
Breakfast at Tiffany's (Movie)
The Resident (TV Show)
Only Murders in the Building (TV Show)
Selena + Chef (TV Show)
Dhru Purohit (Podcast)
Crime Junkie (Podcast)
I have too many favorite books to limit, but my favorite reading activity is blind book dates from a local bookstore.
When I am not working, I am usually doing school work. If the opportunity presents itself, I enjoy reading, being outdoors, crocheting, cooking new recipes, line dancing at Cotton Eyed Joe, going to Dollywood, and hanging out with my family, friends, and 2 cats. I am a huge believer in making memories!
"I've just returned to Marino Physiotherapy after straining my low back gardening. They really know their stuff, and the atmosphere they provide is that of a cheerful helping community free of frenetic bustle. They have guided me through the aftermath of a stroke, hip surgery, low back instability with its subsequent nerve pain, and neck and shoulder problems. They take the time to really listen and determine the best course of treatment and supportive home exercises. I trust them and recommend them whole heartedly!"
"I have been treated by many physiotherapist past 30 years, this place and people are completely at much higher level of excellence .I had an incident last September and had many issue related to the knee, couldn't get any relief until 3 weeks go that I started at Marino physiotherapy. I already feeling much improvement and able to walk without stopping every 15 minutes. Thank you so much to everyone you all are amazing and I feel lucky to be treated by you all."
"I world like to say what a Great group Marino PT is. I went to them after having rotator cuff surgery. This is the only place I have had PT and left feeling better then when I got there. They explain everything so I can understand what they are doing and what I need to do along with the reason why. Also they are all so friendly and almost like a family. I can't say enough about how good they are. I am suggesting to everyone I know that they need to consider this group if they need physical therapy."